Podcast: Download (Duration: 1:00:14 — 126.0MB)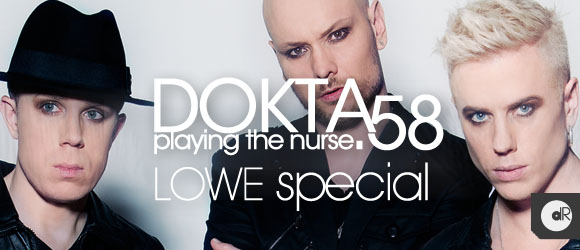 Welcome to this week's special episode. Lady Shadoe returns with an interview with a member of the band LOWE and insight to their new album "Evolver", released on September 13th, World wide!!
Lowe formed in 2003 and was instantly considered as one of the most interesting new Swedish alternative bands. Their debut release, "Tenant" and the follow-up album, "Kino International" received rave reviews and both albums were voted "Album of the Month" by several major magazines and fanzines in Europe. Lowe has been recognized as the "Best Rock Act and "Best Newcomer" at Scandinavian Alternative Music Awards.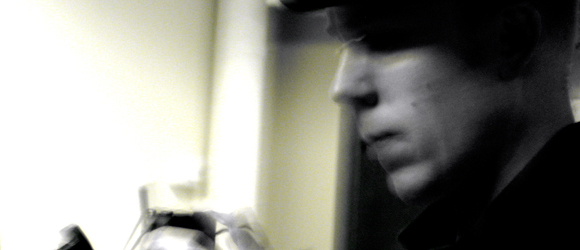 Tracklist:
01. Lowe – Breathe In Breathe Out
02. Depeche Mode – Strangelove (Maxi Mix)
03. Vangelis – Chung Kuo
04. Cabaret Voltaire – L21st
05. Lowe – EdT
06. Nine Inch Nails – The Great Below
07. Lowe – Forever
08. Kent – Taxmannen
09. Lowe – Mirage
10. Lowe – Alone in the Dark
You can purchase Lowe 'Evolver' album through WTII Records in the US or otherwise through Lowe's own label, Megahype.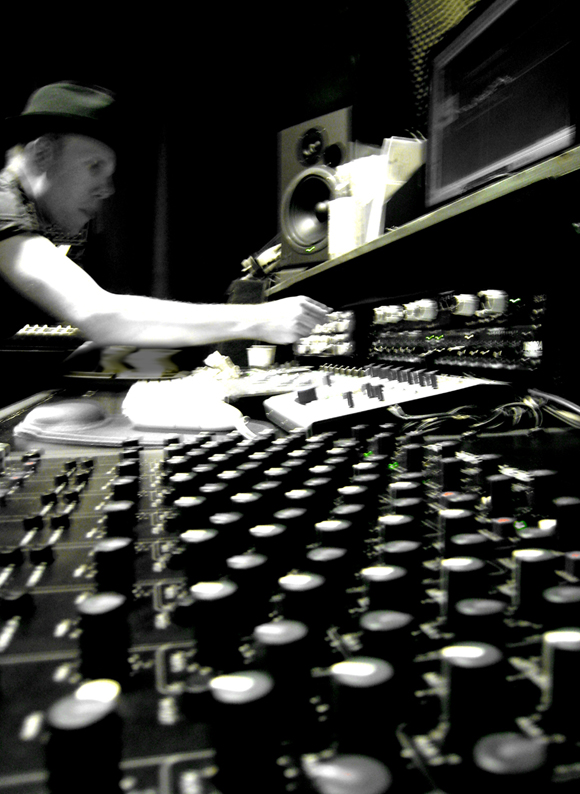 Links:
Official LOWE website
buy LOWE on iTunes
Facebook | Myspace | YouTube | Twitter
Full link to the Dokta – Playing the nurse #58 – LOWE special. page

Podcast: Download ()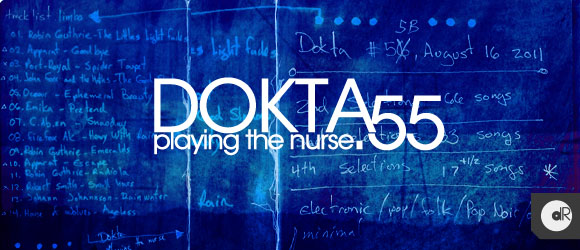 "Agressive music can only shock you once. Afterwards its impact declines. It's inevitable." Brian Eno
01. Robin Guthrie – The Little Light Fades
02. Apparat – Goodbye (Feat. Anja Plaschg)
03. Port-Royal – Spider Toupet
04. John Foxx and the Maths – The Good Shadow
05. Ocoeur – Ephemeral Beauty
06. Emika – Pretend
07. c.db.sn – Snowday
08. Firefox AK – Heavy With Rain
09. Robin Guthrie – Emeralds
10. Apparat – Escape
11. Robin Guthrie – Radiola
12. Robert Smith – Small Hours (John Martyn cover)
13. Jóhann Jóhannsson – Rainwater
14. House of Wolves – Ageless
Extra Extra: … in progress…
John Martyn tribute… I first heard the Robert Smith cover of John Martyn back a year and a half ago in studio, I was visiting Jim in his studio and he was working on the song so I was able to get an early peek at it 😉 kinda like giving drugs to a kid and holding out on him for over a year… I couldn't wait to hear it again 😉 I was introduced to John Martyn in the weirdest way, I friend of mine was friend with John Martyn producer and one day we just went over his house I can't recall why but well hey yan wanna go to a studio… sure lol… I did and it was great friendly Jim over there just playing us stuff and talking about music, I didn't much of who he had worked with but one thing led to another and I ended up talking about Brian Eno and he went and said who truly invented ambient music… I had no clue what he was talking about but I played along, he talked about the echoplex and got a old tape recording he had and started to play it, no one talked for the next 8-9 minutes… like each of us were getting our best musical fellatio ever… he played us Anna… an unreleased live recording, back from 1980 or so… I was almost in tear listening to it, he made me a cd-r copy and after we left I sent a message to Karl Hyde of Underworld via my cell phone… I got something for you… I sent him the track and a few days later it was played over the BBC radio for an Underworld Special broadcast… the song touched all of us.. 😉 my first exposure to John was this song and it touched me deeply, so soon after I started to buy his "best of" collection and I didn't know where to start with all the album he had out. It took me a bit of time to get into the genre but he's one of the main reason I do my show, I would have never have listened to folk the way I am doing right now without his work, to feel something as deep as possible. He's an inspiration for all. I good man who wanted the best. Bless you John.