Podcast: Download (Duration: 58:45 — 107.6MB)
Each week, one of our invited guest producers and dj's will create an exclusive one hour continuous mix, giving them the chance to break genre barriers, and giving you an opportunity to explore a unique soundtrack. This week, Italian netlabel 'Acustronica' showcase some of their recent work
Founded in 2009 by Massimo Discepoli (aka "Nheap"), Acustronica is a netlabel with a specific purpose: to find and to promote those musicians and bands who are making some refreshing and creative music.
Acustronica is one of the few netlabels which features music played with "real" instruments, along with some totally electronic release. Massimo explains "Simply put, we don't like genres distinctions and boundaries."
"We also want to stimulate collaborations between artists, hopefully building an "artists community". Our releases are digitally distributed, but we have also some "printed" releases, and each artist chooses if his music should be available for free, or for sale at a small fee, on our site and on iTunes and others shops. Our "paid for" release often are available for free , for a short time, before we put them on sale; so we advise you to sign up our newletter, so you won't miss our promotions."
Upcoming releases:
September: Horiso – "Isha Ashi"
October: Martin Lowack – "SlowDrive"
November: Gouthy (no album title yet)
Dicembre: Diecidicembre (no album title yet)
www.acustronica.com
www.facebook.com/acustronica
Tracklist:
00:00 Nunun – "Felk" (from Nunun – "Nunun" [AT009])
06:38 Th.e n.d – "Brahmans Son" (from Th.e n.d – "Schizophrenic Birth" [AT002])
11:22 Fort Fairfield – "Grace" (from Fort Fairfield – "The Dead Sea Scrolls" [AT003])
17:08 Tristeza Orange – "Half-Mute Irene Power Lines" (from Tristeza Orange -"Monochrome" [AT004])
21:28 Soviet Jazz – "Second Rebuild" (from Soviet Jazz – "About Frank Fatelle" [AT008])
24:10 Nheap -"Hldrrr" (from Nheap – "Skymotion" [AT001])
31:22 Dieci Dicembre – "10.15" (from the new Dieci Dicembre release, available on December, 2010)
41:05 Cousin Silas – "A Passing" (from Cousin Silas – "Canaveral Dreams" [AT010])
43:35 Horiso – "Orange" (from Horiso – "Isha Ashi" [AT011])
49:14 Martin Lowack – "Brushkid" (from the new Martin Lowack "Slowdrive" release, available in October)
54:44 Gouthy – "Folk" (from Gouthy – "A long travel for the space" [AT006])

Podcast: Download (Duration: 45:22 — 41.7MB)
Each week, one of our invited guest producers and dj's will create an exclusive one hour continuous mix, giving them the chance to break genre barriers, and giving you an opportunity to explore a unique soundtrack.
This week, Italian producer "Nheap" showcases a selection of ambient electronic.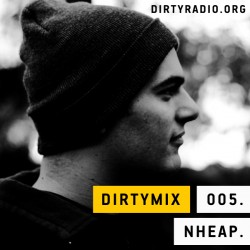 01. Nheap – Photoperiodism (00:00)
02. Nheap – Eupnea (04:02)
03. Nheap – VLBI (09:49)
04. Nheap – Electric 80s Sea (from "Realight") (14:02)
05. Nheap – 1997 OST (19:25)
06. Nheap – Improv 2 (23:33)
07. Nheap – Over The Rainbow (26:16)
08. Nheap – Katharsis (from "Realight") (28:38)
09. Nheap – Kinesthesia 7 (33:01)
10. Nheap – Arctica (36:31)
11. Nheap – O.O.B.E. (from "Realight") (40:59)
Massimo Discepoli, aka Nheap, is a musician and producer from Perugia, Italy. Nheap's music can generically be defined "electronic", but actually it is influenced from nearly every musical genre, jazz to ambient, classical to contemporary, and obviously every kind of electronic music. Nheap's main influences are Aphex Twin, Squarepusher, Miles Davis, Bach (and many many others).
He started playing drums in 1990, exploring every musical genre over the years, particularly jazz and funk (for example on the Vibrham CD by the homonymous trio, recorded in 2006 and internationally distributed).
In 2005 he started playing piano, and at the same time began producing his own music. The first album "Realight", was released in 2008 by the Musicaoltranza netlabel, and it was favorably reviewed by the press. Some other tracks were included in various compilations.
Nheap's second full length release, 'skymotion' is features 10 tracks, ranging from jazz to electronic and ambient to avantgarde; the drums were played live. The album is available for free download at nheap.com until October 30th 2009; then it will be available on iTunes and others online vendors, and also on nheap.com and acustronica.com.
Nheap is aiming to reach an ever tighter integration between electronic music and music played with real instruments, at the same time not excluding totally electronics or acoustics compositions.
Official Website: http://www.nheap.com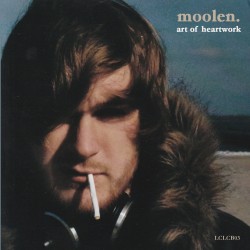 The LCL netlabel is synonymous with original, edgy and creative Dub, and for this new "Carte Blanche" release, Moritz Beller aka "Moolen" take us by the hand for an emotional journey thru post-rock and electronica landscapes that seems at the same time odd and familiar.
The master of both multiple instruments and sound production by this Hamburg based artist allows him to deliver an ambitious yet intimate mini LP, bridging ambient fields and saturated episodes.
Moritz explains: "I put all the influences – what i've heard, felt, just everything into my music. Now, in a retrospective view i can mention each drum pattern, guitar riff or piano theme which refers to a special situation, band or song."
"'Art of heartwork' was inspired by all the things i've heard, felt and listened to from 2008 – 2010."
"It's like you're on a journey. You're driving through a rough urban agglomeration by night, twisted sounds stretching upwards into the air, the flashing light of a streetlight, the quiescence while you're driving on a country road. The laid back atmosphere collides with distorted driving guitars – it all ends up in blaring shouts: for us, for them, for you! "cause we are for us, for them, for you." "
We caught up with Moritz Beller to find out more about the sound.
dR: So, where did the name "Moolen"come from, is it made up?
MB: Some People near my Hometown add a "-len" as a suffix to a word. the shortform of Moritz is usually "Mo". So you have "Moolen".
dR: What is your main inspiration for your sound?
MB: This is really hard to explain – especially in english language! I listen to a lot of music, especially the borderzone between electronic and analogue music. I like to absorb every sound in my memory, mix it in my mind and try to re-create this sound on tape.
dR: So, what albums have you listened too lately?
MB: Milestones in the last 2 Months: The Tallest Man on Earth (Shallow Grave / S/t EP), Henrik José – the little things (aka BLISS – i really like the bliss music, too ), Arms and Sleepers (Black Paris 86), This Will Destroy You/Lymbyc Systym (Field Studies)
dR: And what was your first record you bought?
MB: Mhhh… Puddle of Mudd – She hates me. Embarrassing!
dR: Recently, we celebrated a global "Record Store Day" on dirtyradio, do you shop at record stores often?
MB: I'm not often in a record store. i have no time (i take no time) to hang around in the record store and listen to music. I usually pre-listen it online and buy it when i get the chance.
dR: How do you think net labels will shape the future of electronic music?
MB: I'm really new to the Netlabel-thing. In my view the netlabel-"scene" is a kind of a parallel Music Industry without money. So there is no need to produce, distribute and promote commercial music. An artist is absolutely free in the way of making music. I dont think that the netlabels or the Creative Commons shape the future of electronic music. The Producer / Artist and the technical environment will shape the music.
dR: With that in mind, are there any particular techniques that you use to achieve your sound?
MB: Well, i don't use any technique consciously. I just play with my Sequencer Software and the Audio Effects. In a retrospective way i see that i have used a lot of layering. The beginning of "tapedeck" is just a lot of layering work using ePiano and a handful of guitar-flagolette tunes.
dR: Do you play out live often? What sort of set-up do you have?
MB: I've never played my music live, yet. But im on it. It is really really hard to find musicians. The implementation of electronic and acoustic music is really hard to organize and to quantize.
dR: What advice would you give to up and coming artists?
MB: Do your thing.
dR: If you had a time machine, where would you go? 😉
MB: In the future, of course!
Check out 'Tapedeck':
[soundcloud]http://soundcloud.com/lcl/moolen-tapedeck[/soundcloud]
The album is in rotation on dirtyradio as our a Album of the Week.
Get all the 7 tracks of this LP free and legal on LCL Netlabel website
LCL CREATIVE COMMONS NETLABEL