Podcast: Download (Duration: 1:04:13 — 58.8MB)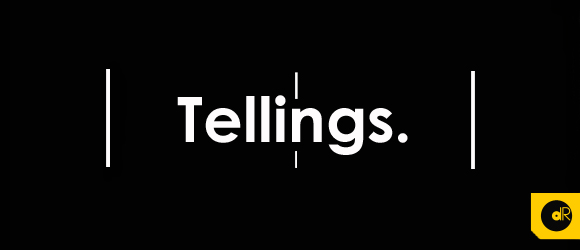 Les aéroports, au coeur de toutes les attentions ces derniers temps. Pour les voyageurs bien sûr, mais aussi pour les artistes comme The Black Dog, qui se fendent d'un album en réponse aux climats éthérés proposés dans la vision de ces lieux par Brian Eno il y a de cela bien longtemps déjà. Concernant les autres, leurs préoccupations vont à bien d'autres espaces…
1. Leandro Fresco – Buenos Amigos
2. Arovane – Deauville
3. Brian Eno – 2/1
4. The Black Dog – Delay 9
5. BT – All That Make Us Human Continue
6. Ben Solo – Tinside Lido
7. BJ Nilsen – Meter Reading
8. Nicolas Bernier – This Is a Portrait
9. Chris Watson – No Man's Land
La dropbox est toujours là pour vous:
Tellings dropbox on soundcloud
Tellings on Facebook
Tellings on iTunes

Podcast: Download (Duration: 2:00:33 — 110.4MB)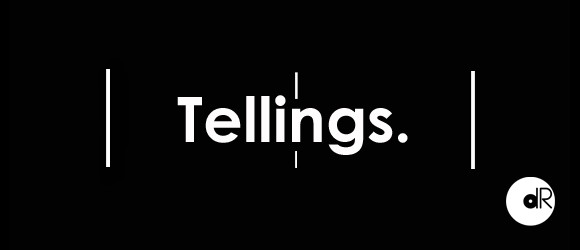 In the past 2 years, I had the chance to discover great ambient music, and also to be introduced to the universe of electroacoustic compositions. So, I though this was the time to make a journey through all those soundscapes. I hope this selection will be a cause of fascination as great as it was for me when discovering every piece I've chosen for this number 11. Have a good listen.
01. Robert Piotrowicz – Lincoln Sea: Ice Walk Draft
02. 36 – Nephyr
03. BJ Nilsen – The Invisible City
04. Mika Vainio – Bury a Horse's Head
05. Max Richter – A Sudden Manhattan of the Mind
06. Neil Rose – Marsh Mills Flyover
07. Deaf Center – Weir
08. BJ Nilsen – Into Its Coloured Rays
09. Biosphere – As the Sun Kissed the Horizon
10. Aidan Baker & Tim Hecker – Hymn to the Idea of Night
11. Noveller – Brilliant Colors
12. Györgi Ligeti – Lux Aeterna
13. Bernard Parmegiani – Lumière
14. Cliff Martinez – Wormhole
15. Rosy Parlane – Part Two
16. The Beautiful Schyzophonic – Bambilany
17. Hammock – Elm
18. Robert Henke – Signal to Noise II
19. Biosphere – Kobresia
10 shows since the last one like this. Drift in and out, come back and tell me what you know.
01. Ekkehard Ehlers & Paul Wirkus // Kwaity
02. Seaworthy // Inside, Installation 1
03. AUN // Motorsleep
04. Machinefabriek // Saxaphone, Radio, Tape, Vinyl
05. Jana Winderen // Drift
06. Lull // The Sheet
07. Riceboy Sleeps // Howl
08. Hannu // Hintergarten
09. Taylor Deupree // Worn
10. Lawrence English // The Prelude To
11. Whitetree // Slow Ocean
12. Odland // Les Yeux de L'Oiseau
13. Olafur Arnalds // Ljosid
14. Torngat // La Petite Nicole
65:45